We had the pleasure to host these beautiful ladies back in March for a Fiorente Spritz Night.
Fiorente is an all-natural Italian liqueur made of wild elderflowers. Its formula includes mint, lemon and lime infusions, to add a zesty finish to its delightfully floral and herbal character. With 20 percent ABV, Fiorente can be used as a base for aperitivo drinks, or as a modifier in more complex cocktails. Fiorente has a lower sugar content than most other elderflower liqueurs.
Fiorente can be enjoyed in many ways, such as with ice, mixed with tonic and/or Gin and as a spritz.
To serve as a Spritz, fill a glass with ice, pour 2 parts of Fiorente , 3 parts of Prosecco and 1 part of soda. Garnish with a slice of lemon or lime.
We were delighted to host Ted Lelekas, Moet Hennessy Brand Ambassador last week to learn more about Hennessy Cognac
.
We had the opportunity to savour the Hennessy VS, Hennessy VSOP and the Hennessy XO.
These were paired with some fine French cheese
and dark chocolate
.
The theme for this event was 'Around the World' as we had whiskies coming from the four corners of the planet.
Hosted by Charlot Farrugia we took a tour around 6 whiskies from 6 different countries. We started with Slyrs Classic from Bavaria (Germany). Then we tasted Eagle Rare from Kentucky (USA), after this we tasted a lovely Single Pot Irish Whiskey, Yellow Spot 12 years.
We then had the Glenfarclas 15 years from the Scottish Highlands. The fifth whisky was the Nikka Yoichi from Japan and we finished the evening with the Amrut Peated, a very particular whisky from India.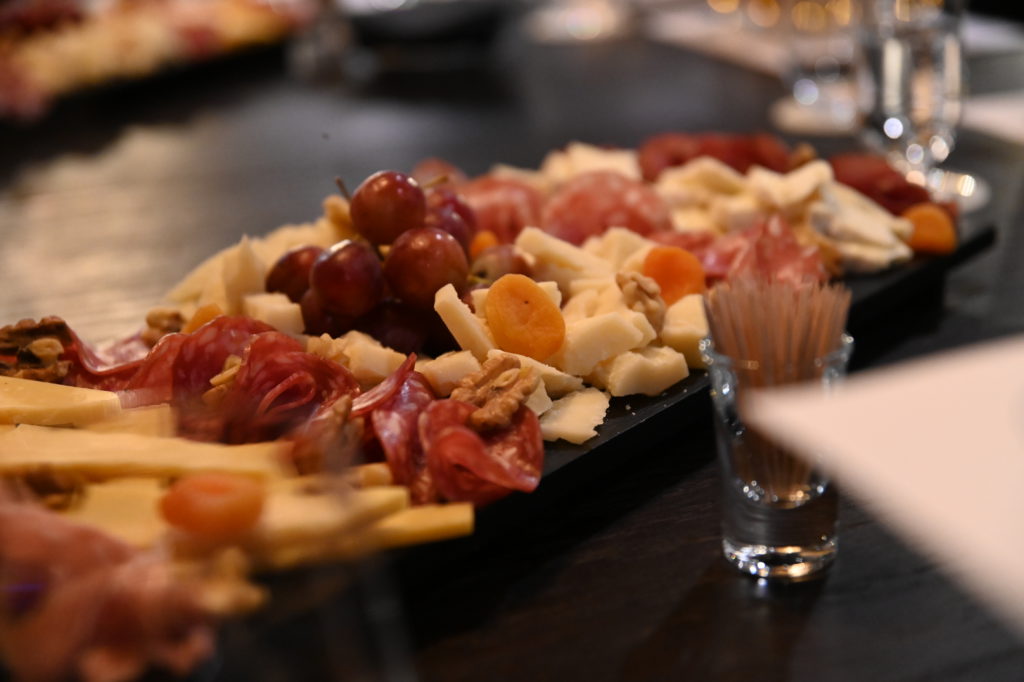 We are super happy to have hosted our first Spanish wine tasting with Bodegas Muga, an iconic Rijoa winery with generations of experience.
Guests had the opportunity to taste a selection of the winery's extensive range starting with the Rijoa Blanco 2017, Rosado 2018, Selección Especial 2012, Prado Enea 2010 en magnum and Torre Muga 2015.Each wine expressed the power of Rijoa but also the years of experience Bodegas Muga have in crafting benchmark wines.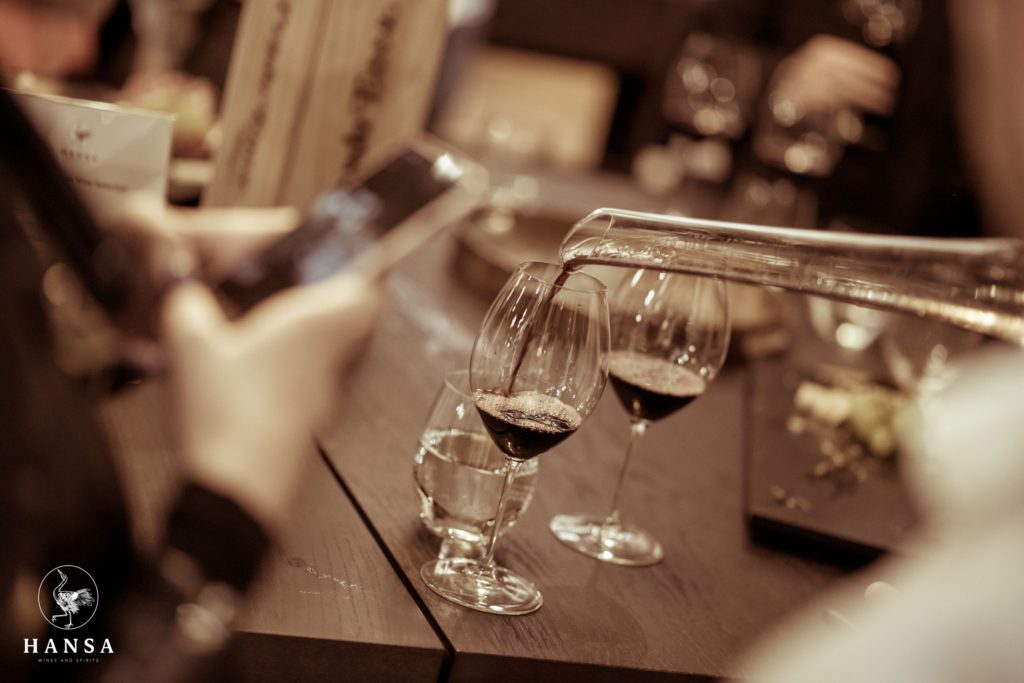 Our first public Champagne tasting.
We chose to collaborate with Deutz Champagne because of the extremely high quality and great value for money this house offers. Guests seemed to agree with us as the event sold out within days of going online. The tasting started off with the Classic Brut, followed by the Classic Brut Rose, then the luscious Amour de Deutz 2000 and finishing off with the complex William Deutz 2006.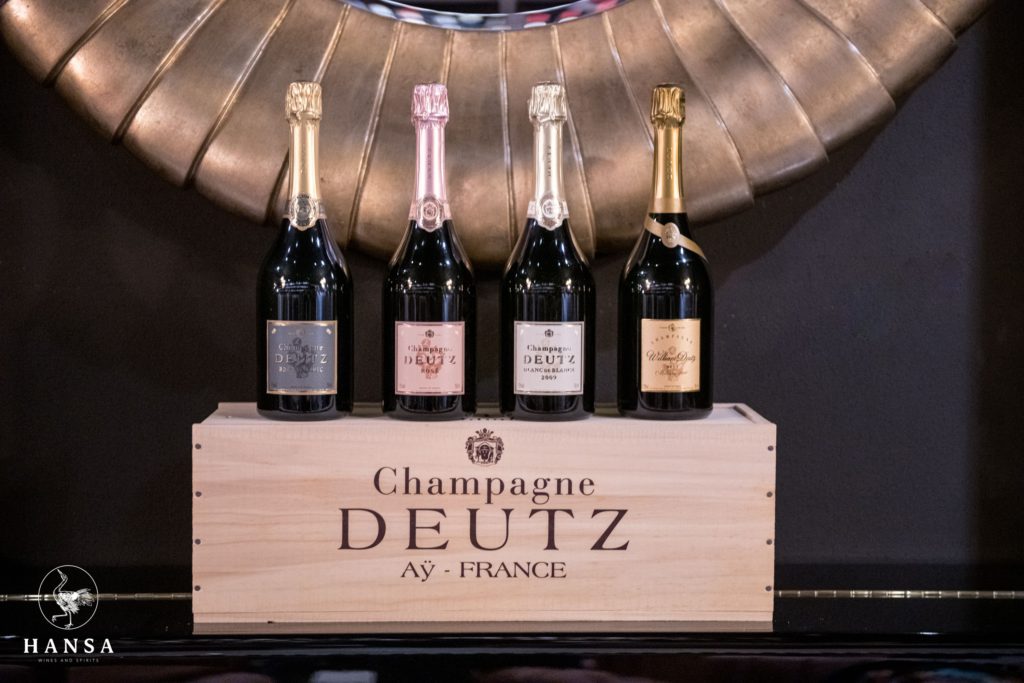 We think that any series of tastings should include a Burgundy tasting.
For our first foray into this region, we took a trip across the region tasting wines from some of the most recognizable sub-regions with the wines from Domaine Faiveley. We kicked off with a glass of refreshing yet interesting Pouilly-Fuissé 2017, followed by a promising Puligny-Montrachet 2015 which still has years ahead of it of potential bottle aging. Guests moved on to 3 red wines.
The first red served was the Mercury monopole 1er Cru Clos de Myglands 2013, a delicious wine showing that Burgundy can be affordable and approachable. That was followed by Chambertin Clos de Béze 2001, showing evolving fruits, earthy notes and silky smooth tannins. The tasting was caped off with a couple of bottles of Nuits-St-Georges 1er Cru Les Porêts Saint-Georges 2014 en magnum.