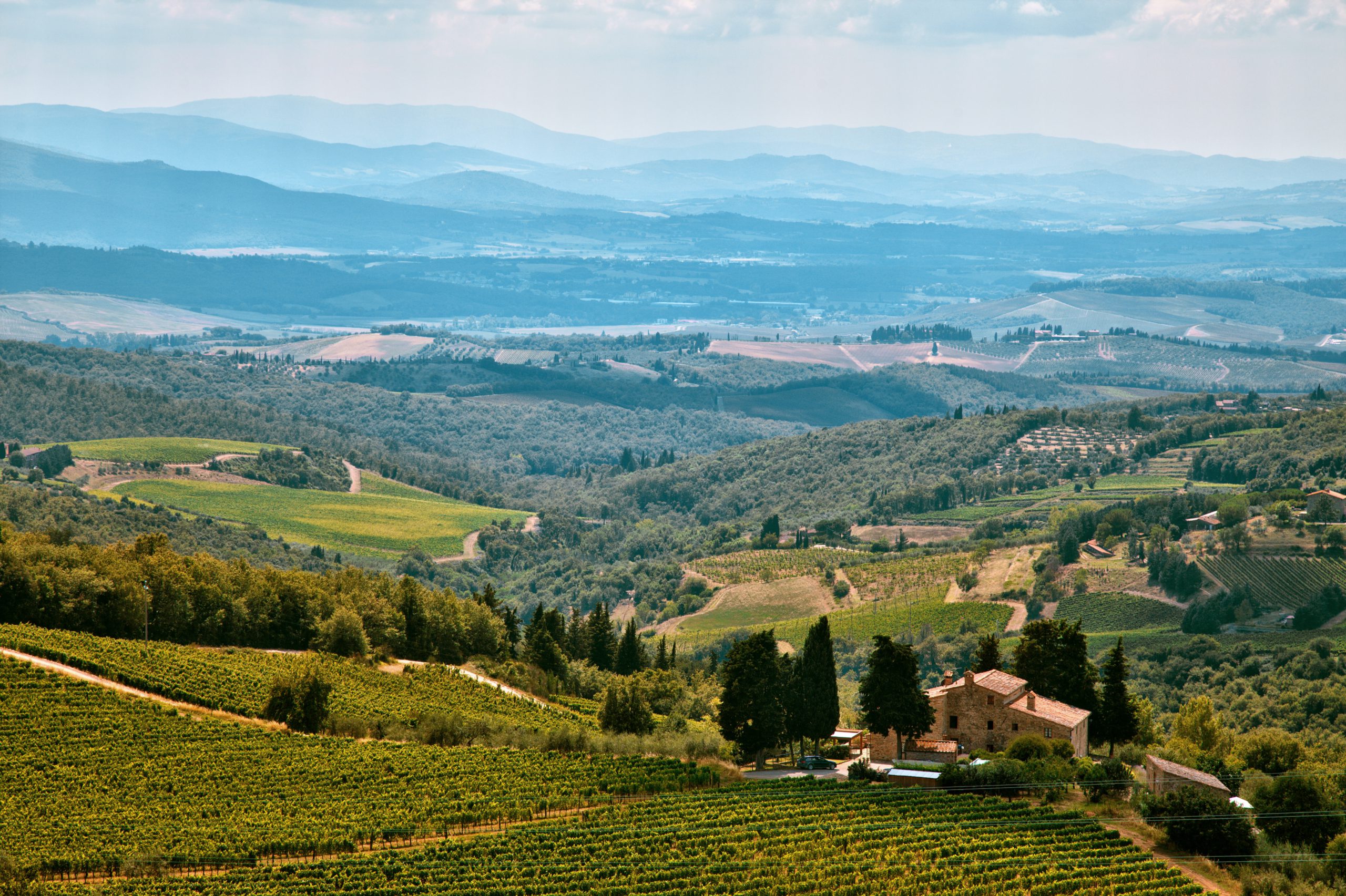 Italy has a rich and distinct heritage of producing wine dating back more than two thousand years. It is known for the baffling diversity of indigenous varieties, that are only found in specific regions. taly is now a days important not just for the quality of wines it produces but for the sheer volume coming from its vineyards. It is only rivaled by France and Spain.
As with other large wine producing countries generalizing climate and soil type is simply impossible. Italy's iconic booth shape starting from the alps and goes all the way down to the Mediterranean. Alto Adige lies a full 11 degrees from Pantelleria (an island to the south west of Sicily, closer to north Africa than to the mainland).
The Italian system of wine classification is structured on a 3-tier system DOCG, DOC and IGT. Some regions will have a further classification for and specific requirements for Classico and Reserva.
Although Italy has 20 administrative regions the most significant are Tuscany, Piedmont and Veneto. However other regions such as Alto Adige, Friuli, Campania and Etna are breaking through and gaining global attention.
Each region has its flagship wine styles. Some are famous because they are produced in large volumes and can be found all over the world, others because of their consistently high quality. Tuscany is known for its generic Chianti, of course, but among devoted wine aficionados its Brunello di Montalcino and Vino Nobile di Montepulciano – as well as Chianti Classico – are more highly regarded. Similarly, Veneto's vast output of Prosecco, Soave and varietal Pinot Grigio does little to boost its reputation as a fine wine region, and yet it produces one of the world's richest, finest wines: Amarone della Valpolicella.
Italy's vineyards are home to more than 2,000 grape varieties, many of which are on the brink of extinction, with some varieties only grown by one or two growers. The best known varities are Sangiovese, Barbera, Nebbiolo, Montepulciano, Nero d'Avola, Pinot Grigio (although technically French). Even though the mentioned varieties are well known they are under constant attack by international varieties such as Cabernet Sauvignon, Merlot, Sauvignon Blanc and Chardonnay. These internationally popular grapes are being planted in ever-increasing numbers all over Italy, and with high success rates. Some of Italy's finest and most expensive wines are made from international varities or blend of them with indigenous varities. An obvious example is the Super Tuscan Sassicaia from Bolgheri, which is predominantly made from Cabernet Sauvignon with around 15 percent Cabernet Franc.