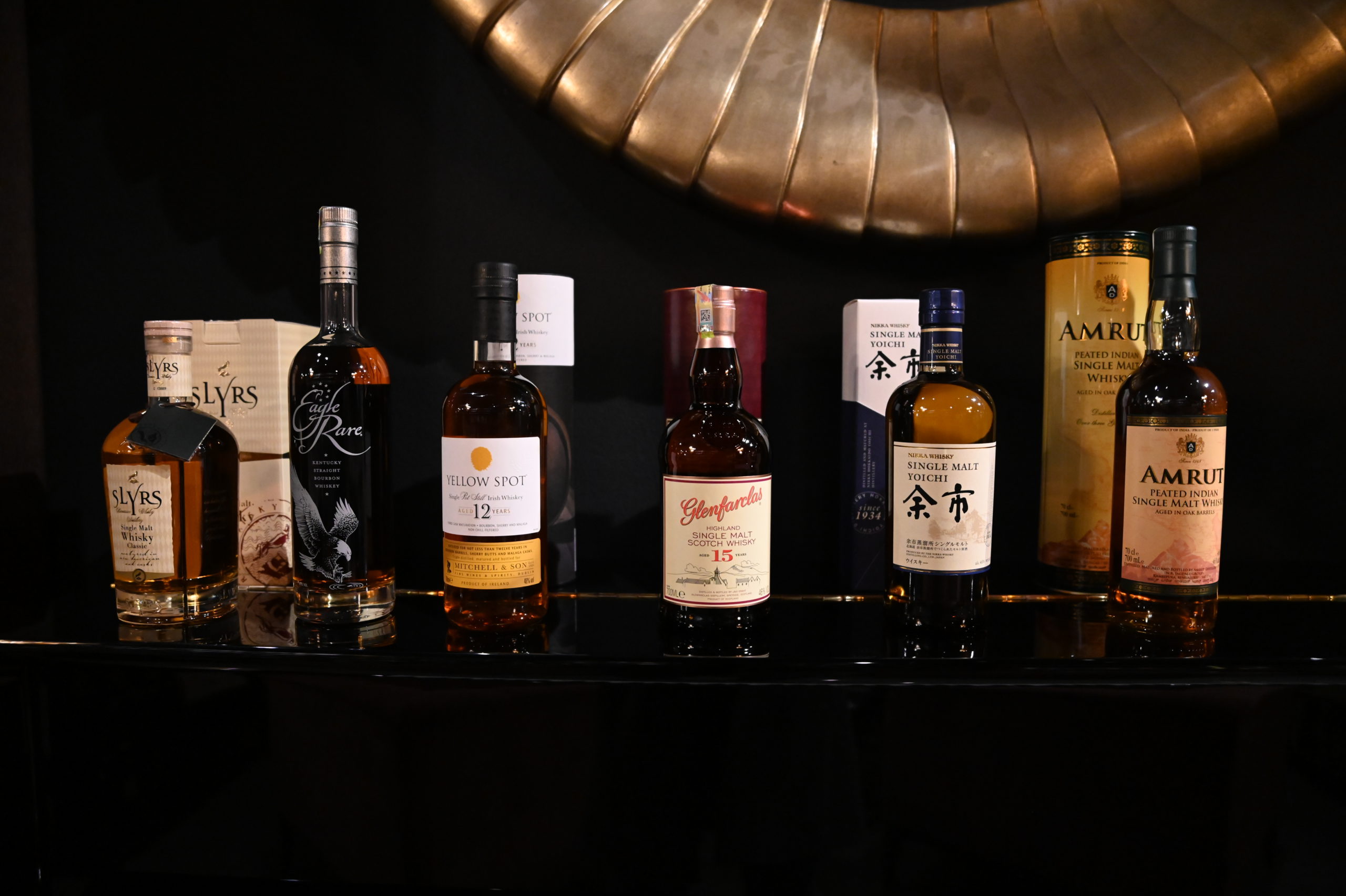 The theme for this event was 'Around the World' as we had whiskies coming from the four corners of the planet.
Hosted by Charlot Farrugia we took a tour around 6 whiskies from 6 different countries. We started with Slyrs Classic from Bavaria (Germany). Then we tasted Eagle Rare from Kentucky (USA), after this we tasted a lovely Single Pot Irish Whiskey, Yellow Spot 12 years.
We then had the Glenfarclas 15 years from the Scottish Highlands. The fifth whisky was the Nikka Yoichi from Japan and we finished the evening with the Amrut Peated, a very particular whisky from India.