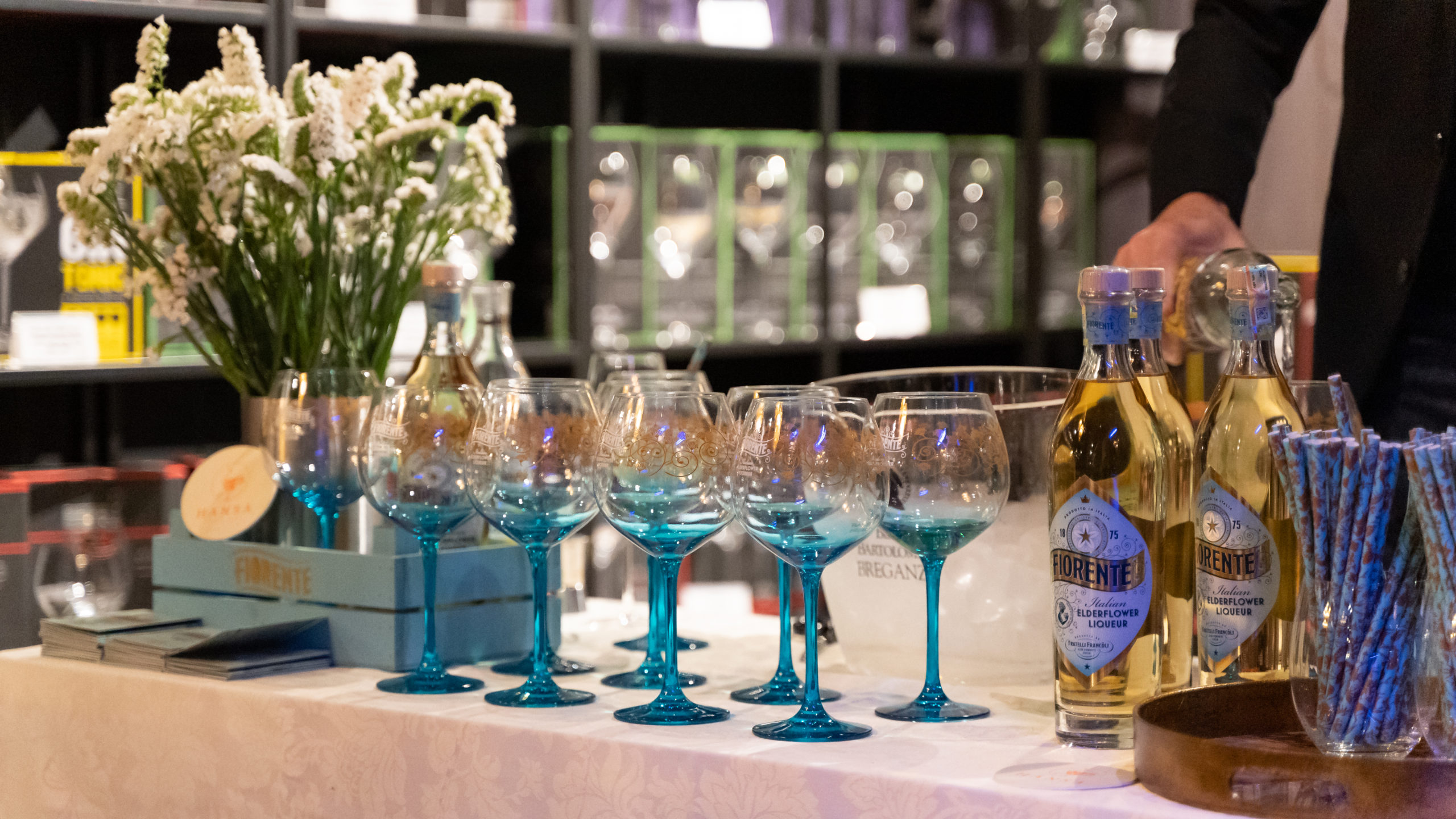 We had the pleasure to host these beautiful ladies back in March for a Fiorente Spritz Night.
Fiorente is an all-natural Italian liqueur made of wild elderflowers. Its formula includes mint, lemon and lime infusions, to add a zesty finish to its delightfully floral and herbal character. With 20 percent ABV, Fiorente can be used as a base for aperitivo drinks, or as a modifier in more complex cocktails. Fiorente has a lower sugar content than most other elderflower liqueurs.
Fiorente can be enjoyed in many ways, such as with ice, mixed with tonic and/or Gin and as a spritz.
To serve as a Spritz, fill a glass with ice, pour 2 parts of Fiorente , 3 parts of Prosecco and 1 part of soda. Garnish with a slice of lemon or lime.